Do you guys ever think about yesterday? Not the Beatles song, not actually the day before today, but the days and times that feel like they were just yesterday?
Sometimes I do, and I think that it is perfect timing because that exact thing happened to me the other day. I saw a picture of myself from my graduation from Ohio State University in 2013 and I said to myself…that felt like it was just yesterday. I may have said it out loud to myself but that is besides the point!
It is perfect timing because this weekend is yet another college graduation weekend. I have a couple people that mean a lot to me that are graduating this weekend from two very special places. To them I say congrats! To all the other grads I say good luck…kidding, congrats to you as well!
My little sister and one of my younger cousins are graduating this weekend from The University of Dayton and The Ohio State University respectively. Two amazing institutions that have given them tremendous opportunity and memories to last a lifetime. There are also a few other thousand people graduating from each school as well and this post is going to be advice and wise(ha!) words from me to all the soon to be graduates.
You all are probably either one or a combination of the following emotions: scared, nervous, excited, freaked out, etc. I could name basically any and all emotion here and I am sure you are feeling it this weekend. It is the turning of the page, the time where after graduation there is no real 'set' plan. Sure, you all have plans to do lots of things whether that be start a job, keep going to school, travel the world. But there is no guarantee that that plan will work out. That sure as heck is scary.
As much as the following advice might seem generic and like you heard the same thing from the dean of your college last night; (yes, I'd like some salt on the rim of that margarita please…lots of salt) this advice will definitely be more candid and realistic than what the dean said. Pretty sure he didn't mention Dartys, Natty Light, or the movie Hook.
1. Work Really Really Hard:
I am not talking just about your job or your future schooling either. You will have to work really hard at those things no doubt, but also with your friendships, relationships, and even yourself. For those that are starting a job after school, it may seem like you are done with tests, homework, group projects(thank God Right!?)
Wait till the real world *Evil Laugh*……C'mon y'all you know I don't have an evil laugh!
I once had a boss that told me that in the real world you had to "walk, talk, and kick ass at the same time." This advice will ring true throughout the post grad life no matter what. So go do just that once you graduate.
2. Have a ton of fun:
Some of you might be thinking that the fun is over, that you will never have another TG, or Darty (that word will always be weird to me.) No more spring, winter, summer breaks, no more walking down the street to your best friends house just to order pizza. No more adventures to who knows where…we somehow ended up at a Friendly's restaurant in the suburbs. No more drinking natty light…which is a good thing, actually.
You may be leaving best friends, boyfriends, girlfriends, or all the above…and not going to lie, that will be extremely hard. Not just leaving those people, but continuing those relationships will be difficult as well, you will have to work really had at those.
But trust me, just because those things might seem like a thing of the past, in fact they aren't completely. You will try to hang with college kids at a Darty as an alumni (spoiler, it won't go well) and you will definitely drink a natty light as a post grad (spoiler, it still won't taste good.) But those things don't necessarily mean fun. There will be plenty of fun to be had as a post grad.
"But let us get one thing straight: the best years of our lives are not behind us. They're part of us and they are set for repetition as we grow up and move…"
This is a quote from Marina Keegan who graduated in the class of 2012 from Yale. She offers a unique perspective on life after graduation that I encourage any and all to read.
http://yaledailynews.com/blog/2012/05/27/keegan-the-opposite-of-loneliness/
Replace the word "Yale" with either "UD" or "Ohio State" and "New York" with "Dayton" or "Columbus." It will most likely bring you to tears.
Those times that were priceless in college will never occur exactly the same way again, nor should you want them to. But there will still be priceless unforgettable adventures as a post grad.
3. Explore and Never Stop Learning:
Easy to say, very hard to do. As a post grad you will have more, different, and unique opportunities to branch out. The kicker is there usually isn't an involvement fair, you might have to explore to find these opportunities but you also might run into them full speed ahead not even knowing they were there. No matter what you do whether it be try to become an artist, play a new sport, read a book, start a blog(hey that's me!), etc. you will learn something from it. It might not become your forte but sometimes the best learned lessons are from something you fail miserably at. Except golf won't teach you anything if you suck at it except that golf carts don't go as fast as you wish they would.
The late Robin Williams once said the following:
"…there is still a lot to learn and there is always great stuff out there. Even mistakes can be wonderful."
This will never be more true than in post grad life. The mistakes might seem terrible at the time, they might seem like they will define you forever. I am here to say that they will not unless you let them. If you can learn from anything, let it be the mistakes.
The biggest piece of advice that I have is to live. I just watched the movie Hook and it reminded me of two things. It reminded me how much I miss Robin Williams but it also reminded me how much I still want to have a massive food fight.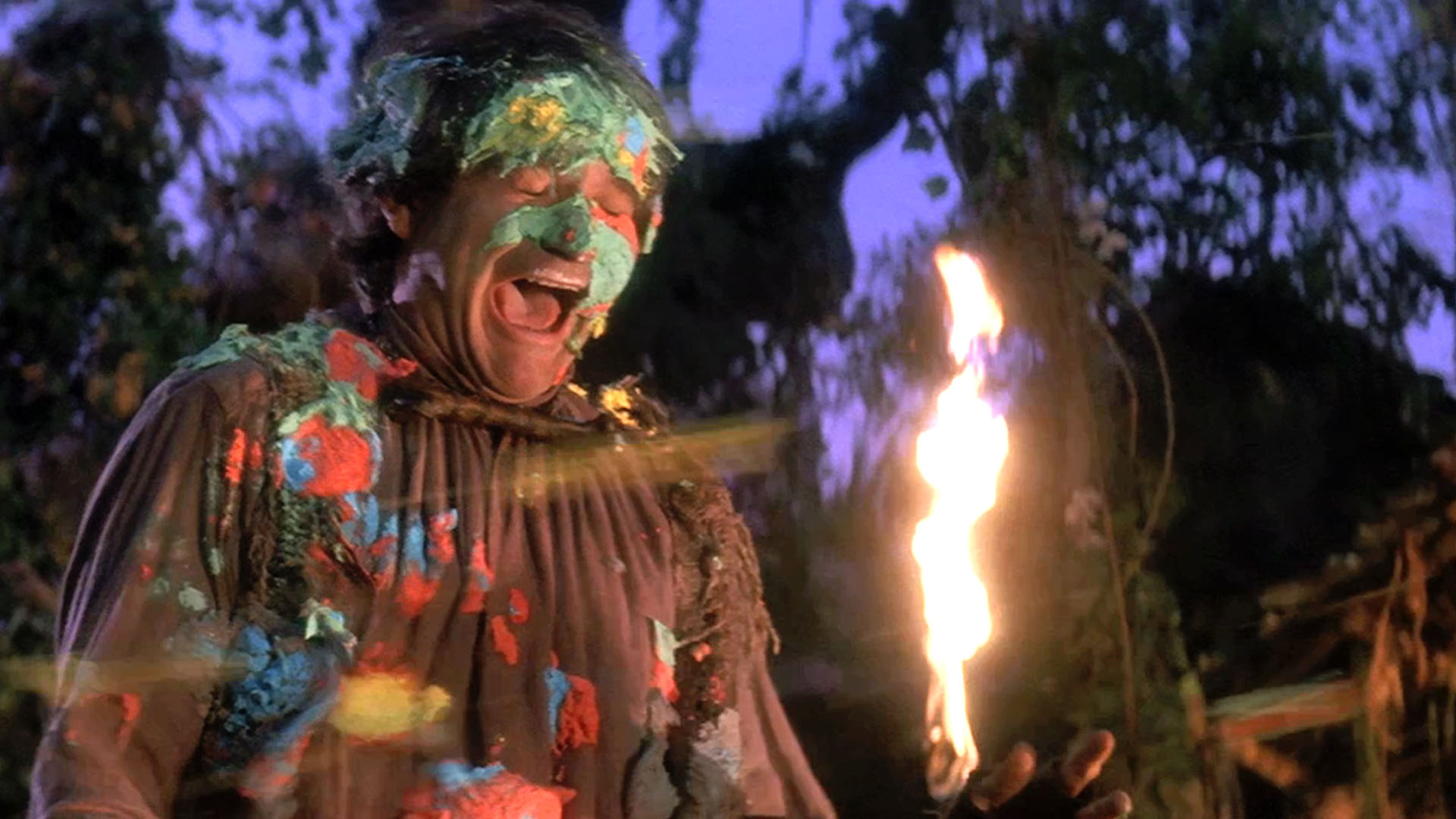 In all seriousness, it reminded me not to ever lose that spark of adventure, and you shouldn't either. Graduating might have you feeling like Wendy who said to Peter Pan
"So…your adventures are over."
I say be like Peter, who responded with
"Oh no, to live…to live would be an awfully big adventure!"
Congratulations to all the graduates and Good Luck on your new adventure!!